How To Be Saved | The GIFT of Eternal Life | God Will Forgive Anybody | Divine Justice | The Burden
"He that believeth on the Son hath everlasting life: and he that believeth not the
Son shall not see life; but the wrath of God abideth on him." —John 3:36

Salvation... 100% Totally FREE
If you're born once, you die twice; but if you're born twice, you die once.
The Woeful Curse Of Lordship Salvation!
Ye Must Be Born Again! | A Gift from God—Eternal Life | Salvation Crystal Clear | The Simple Gospel
Unto Him That Worketh Not | No Salvation Without the Law | The Blood | Don't Get Stuck On The Law Of God
"The Gospel is not a call to repentance, or to amendment of our ways, to make restitution for past sins, or to promise to do better in the future. These things are proper in their place, but they do not constitute the Gospel; for the Gospel is not good advice to be obeyed, it is good news to be believed. Do not make the mistake then of thinking that the Gospel is a call to duty or a call to reformation, a call to better your condition, to behave yourself in a more perfect way than you have been doing in the past …

Nor is the Gospel a demand that you give up the world, that you give up your sins, that you break off bad habits, and try to cultivate good ones. You may do all these things, and yet never believe the Gospel and consequently never be saved at all."

SOURCE: Pastor Harry A. Ironside, from the sermon: What Is The Gospel? | Charles Spurgeon on Repentance | More Spurgeon
Just Shut Up and Get On the Ark!
(Salvation is not something you do to get, it's something you receive to have!)
BELOW—Excellent video and MP3 Sermons by Dr. Hank Lindstrom (1940-2008) and Pastor Yankee Arnold, preaching about "The simplicity that is in Christ" (2nd Corinthians 11:3-4); And exposing the satanic lie of Lordship Salvation, and the heresy that a person must TURN FROM SINFUL BEHAVIOR to be saved.

Dr. Hank Lindstrom

Pastor Ralph "Yankee" Arnold
—The Holy Bible—
"For the word of God is quick, and powerful, and sharper than any twoedged sword, piercing even to the dividing asunder
of soul and spirit, and of the joints and marrow, and is a discerner of the thoughts and intents of the heart." (Hebrews 4:12)
BATTLE OF THE AGES (MP3 by Dr. Hyles, "The King James Bible crowd is going to come out on top!")
If you don't have a King James Bible, you don't have an inspired Holy Bible!
"...for thou hast magnified thy word above all thy name." —Psalm 138:2
Dr. Jack Hyles (1926-2001) believed that the King James Bible is inspired. The following quote is taken from his book, The Need for an Every-Word Bible, page 54...
"I'm tired of colleges and universities advertising that they use the King James Bible. Tell the whole story! Tell everyone that you do not believe that it is inspired word for word." —Dr. Jack Hyles
The Inspired 1611 Authorized King James Bible (KJB)
King James Chart (Larger chart)
THE KING JAMES BIBLE PAGE | FREE AUDIO KING JAMES BIBLE

ALL Modern Bible Versions are Corrupt!
"If the foundations be destroyed, what can the righteous do?" (Psalm 11:3)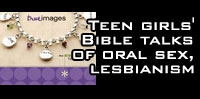 The Heretics Behind The Modern Versions

"...which they that are unlearned and unstable wrest, as they do also the other scriptures,
unto their own destruction." —2nd Peter 3:16
False Bible PERversions Exposed
The HERETICS BEHIND the MODERN VERSIONS!
"For there are certain men crept in unawares, who were
before of old ordained to this condemnation, ungodly men" —Jude 1:4
---
"Ye are our epistle written in our hearts, known and read of all men" —2nd Corinthians 3:2
---
The only thing that scientists know for certain about the missing link is that it is still missing!
Information on one of the world's biggest hoaxes!
If men came from apes, then why are there still apes? Did the moon form from a collision? Why 7,000 languages?
---
Christ Honoring Videos | Who Will Go To America? | Shining Light Baptist Church | A Nation In Peril
What Are We Gonna Do About Pastor Steven Anderson? (the guy's out of control soulwinning!)

---
You say, "Preacher you're trying to scare me!" You're right ...
"by the fear of the LORD men depart from evil." (Proverb 16:6)
"I'm against sin.
I'll kick it as long as I've got a foot, and I'll fight it as long as I've got a fist.
I'll butt it as long as I've got a head. I'll bite it as long as I've got a tooth.
And when I'm old and fistless and footless and toothless, I'll gum it till I
go home to Glory and it goes home to perdition!" —Evangelist Billy Sunday
"Cry aloud, spare not, lift up thy voice like a trumpet,
and shew my people their transgression..." —Isaiah 58:1

"I've stood for more sneers and scoffs and insults and had my life threatened from one end of the land to the other by this God-forsaken gang of thugs and cutthroats because I have come out uncompromisingly against them." —Evangelist Billy Sunday (1862-1935)
---
Rather than giving up RIGHTS, we should be giving up wrongs!



Click Here for Today's Legal Alert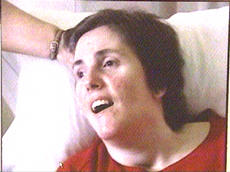 The Untold Story of Terri Schiavo | Download .WMV
"Verily I say unto you, Inasmuch as ye have done it unto one of the
least of these my brethren, ye have done it unto me." —Matthew 25:40
---
"Sorrow will last for the night, but morning cometh when you will meet both your loved ones and the Lord Jesus. Are you traveling on the detour of loneliness? Sometimes we do find ourselves completely left alone. We do not have close friends and our loved ones are far away from us . . . Yes, you may feel yourself one of the earth's loneliest creatures, but if you are a child of God, then you have the promise of the presence of Jesus. This is His promise to obedient followers: '. . . lo, I am with you alway, even unto the end of the world. Amen.' "
SOURCE: Pastor Lee Roberson (1909-2007), from the sermon titled, THE DETOURS OF LIFE.
---
Read my book, Salvation & article, Assurance Of Salvation (my testimony)
If you are having a hard time settling your assurance of salvation, I wrote these for you.
2nd Timothy 2:19, "Nevertheless the foundation of God standeth sure, having this seal, The Lord
knoweth them that are his. And, Let every one that nameth the name of Christ depart from iniquity."
I Never Knew You: The Horror Of The Great White Throne Judgment And How You Can Avoid It! | .PDF
"Eternal security is not a separate doctrine from salvation." —Dr. Ray A. Stanford, 1916-2012
("Eternal Security," chapter two from Dr. Stanford's awesome book titled, "HANDBOOK OF PERSONAL EVANGELISM")

---
"That they all might be damned who believed not the truth, but had pleasure in unrighteousness" ―2nd Thessalonians 2:12
"This whole society is rotten and godless. The wrath of God is upon America. Mark my word:
if God's Word be true, this nation is headed for the dust." —Pastor Tom Malone (1971)
MP3 Sermons by Pastor Tom Malone
---
"Awake to righteousness, and sin not; for some have not the
knowledge of God: I speak this to your shame." ―1st Corinthians 15:34
A Godly Attitude Toward Heresy
---
Click This Link to Hear the US Air Force Sing God Bless America (MP3)
Hear Me Play The Pedal Steel Guitar (pretty Hawaiian music from my heart) | Watch Video
Heart Warming Melodies | Singing by Brother Roloff | The Devil's Music


---
(Man's Answer for Sin and Demon Possession)
Please listen to the MP3 sermon by Pastor Max D. Younce, Human Wisdom verses Divine Wisdom | Part Two (MP4's)s
"Look not every man on his own things, but every man also on the things of others.
Let this mind be in you, which was also in Christ Jesus." ―Philippians 2:5

---
Oh, listen my friend, you don't need religion, you need Jesus. You don't need the sacraments, you need the Savior. You don't need the church, you need Christ. You need . . .
The Imputed Righteousness of Jesus Christ | Imputation At Salvation
Religion wants to fit us with glasses, but the Lord wants to open our eyes!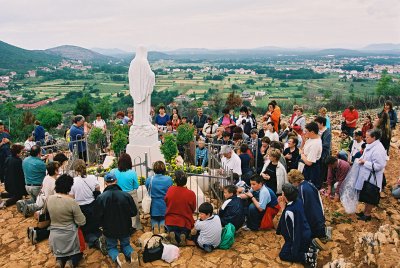 Religion is the Worst Thing that Ever Happened! | Thieves and Robbers | Just Believe
Acts 26:18, "To open their eyes, and to turn them from darkness to light, and from the power of Satan unto God, that they may receive forgiveness of sins, and inheritance among them which are sanctified by faith that is in me."
---
"It does not require a majority to prevail, but rather an irate, tireless minority
keen to set brush fires in people's minds." —Samuel Adams (1722-1803)
AMERICA NEEDS VOICES! | MAKE SOME NOISE! | FOX LIARS! (1:17 hour eye-opening documentary)
Quotes by Pastor Jack Hyles | The Attack On The Family | ENDGAME


A Warning About "UNSHACKLED" Radio (some episodes horribly teach Lordship Salvation)
"Present-Day Wickedness, Apostasy and Modern Civilization
Cannot Prevent Revival" ―"REVIVAL," Chapter 7 (by Dr. John R. Rice, 1895-1980)
"Faith" Him When You Can't Feel Him
SOMEBODY'S GOT TO CARE!!!
"There's nothing that'll help you get over your problems and forget about 'em, like getting out and seeing how some other people have to live!"
(a helpful quote from the precious sermon by Pastor Danny Castle, "The World's First Bus Kid!" | MP3)
GOSPEL = God Offers Sinful People Eternal Life
---
Eschatology: The branch of theology that is concerned with such final things as death and judgment; heaven and hell; the end of the
world.
The world has become a large insane asylum; people are crazy and confused―abortion, liquor (liquid devil), body parts for sale, toxic poisons in our food, the increasing threat of nuclear war, conspiracies, bio-killers, the Illuminati, DNA tampering & cloning, CIA/drugs, et cetera. Where will it all lead? Please return soon Lord Jesus!
Transgenics and Transvestites | Spider Goats | The Coming Genetics Nightmare | Meet "Mary" The Transvestite
Afghanistan's Starving Children | Guess What's Coming To Dinner? | Disturbing Truths! | ENDA Hurts Kids! | The Poor
18,000 Kids Starve Daily! | 946 Billionaires! | Body Parts 4 Sale | CIA & Drugs | Teacher Exposes LGBT Agenda In Schools
FREE Real Audio 911 Video (scary)
John 8:26, "I have many things to say and to judge of you..." —Jesus Christ
"Who will rise up for me against the evildoers? or who will stand up for me against the workers of iniquity?" —Psalm 94:16
"Your whole life should be one big 'THANK YOU' to the Lord!"
—Pastor Ralph "Yankee" Arnold, a wonderful quote from the MP3 sermon called, " The Importance of The Lord' Supper"